27.05.22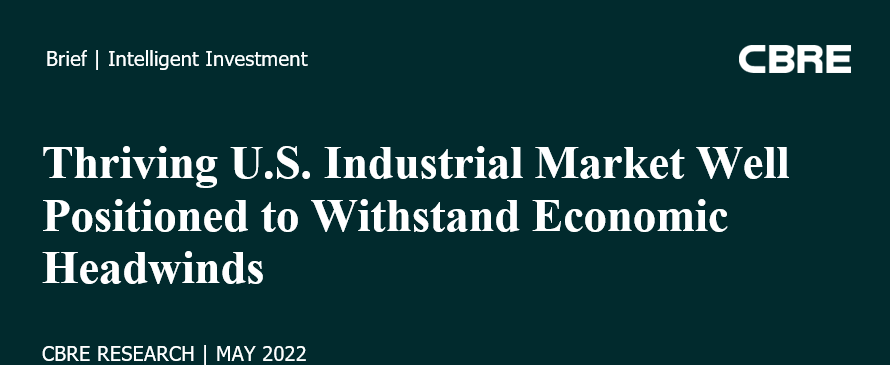 • Industrial real estate is expected to remain well positioned should an economic downturn emerge.

• While inflation remains near a 40-year high, it is primarily being driven by the energy, automobile and food sectors—not by general merchandise that is widely stored in warehouses.

• Retail sales, which have the biggest impact on industrial real estate fundamentals, remain solid and consumers are spending more online than in 2020.

• Large companies are leasing more warehouse and distribution space to hold more inventory as a check against rising supply chain costs.

• Leasing activity year-to-date through April is up by 7% from the same period in 2021, led by third-party logistics (3PL) providers. Total leasing volume for the full year is expected to be the second strongest on record.

• Manufacturing demand is expected to rise this year as more companies onshore their operations to avoid supply chain disruptions.

• Despite record new development, strong demand for first-generation industrial space will keep the market from becoming oversupplied. The overall vacancy rate currently stands at just 3.1%.

• Taking rental rates were up by 16% year-over-year in Q1 2022. Landlords are expected to further raise rents in undersupplied markets, passing on increased debt service and other costs to their tenants.