21.04.22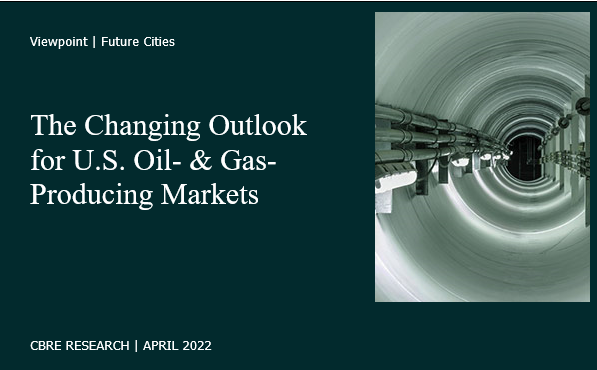 CBRE RESEARCH | APRIL 2022
This Viewpoint examines the potential impacts on commercial real estate in major U.S. oil- and gas-producing markets as the U.S. supplies a greater portion of Europe's energy needs.

Key Findings
• As energy companies increase production and build their inventories, demand for warehouse and manufacturing space may rise.

• A limited supply of manufacturing facilities could cause companies to modify warehouse or distribution space for oilfield parts manufacturing, adding demand to an already-booming industrial sector.

• Greater demand for liquefied natural gas and planned production capacity increases may cause companies to seek additional back-office space.