01.03.23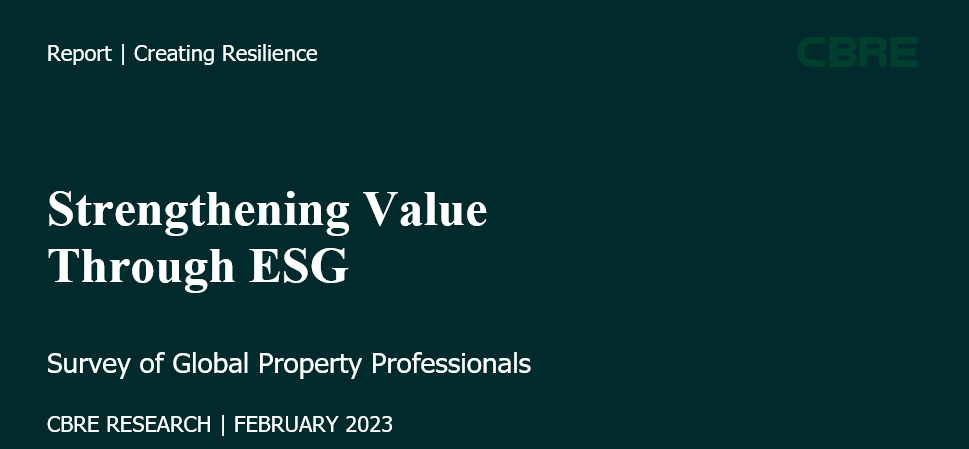 A recent CBRE survey of more than 500 commercial real estate professionals worldwide revealed these key findings:
• Focus on ESG Intensified in 2022: Nearly 70% of survey respondents reported a heightened focus on ESG strategies in 2022, mostly due to higher energy prices and government-imposed ESG disclosure requirements.

• Reducing Energy Consumption a Priority: Three-quarters of all respondents say that reducing energy consumption and carbon emissions is the top ESG consideration most likely to impact property value.

• Emphasis on Tenant/Employee Well-Being: More than 80% of respondents indicate that proximity to public transit (or lack thereof) impacts property value as easier commutes are associated with better employee well-being.