25.08.23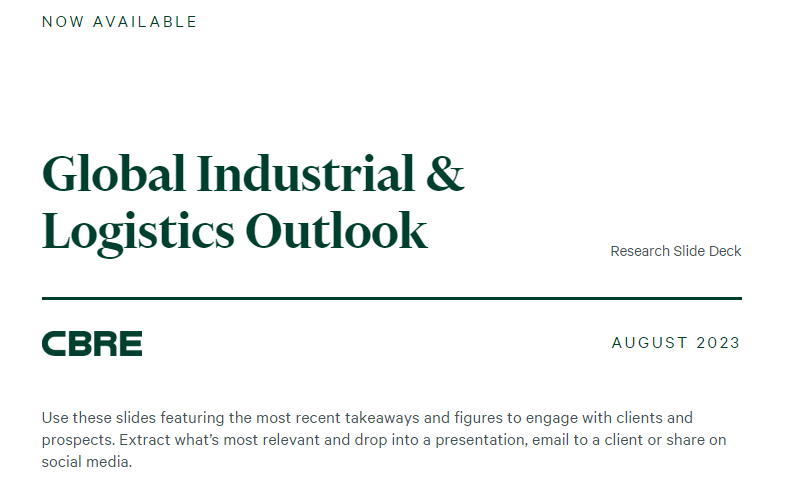 Key Takeaways
Despite an economic slowdown, occupiers that need to service growing online consumption while creating a more modern and resilient supply chain have kept industrial fundamentals solid across the globe.

Vacancies remain low and rent growth high with some of the top markets in Australia, Canada, and Mexico.

Economic uncertainty and a difficult borrowing market have led investors to pull back capital deployment for industrial product. Despite this, industrial remains the most sought after commercial property type according to investor surveys.

Robust construction completions are creating additional supply in the U.S., however construction starts have been cut by half, leading to a possible under supply of first generation space in late 2024.

Trends to watch in the 2nd half of 2023 include the outsourcing of distribution to third party logistics providers, the regionalization of manufacturing around the world, and increased ESG mandates from both occupiers and investors.