15.02.23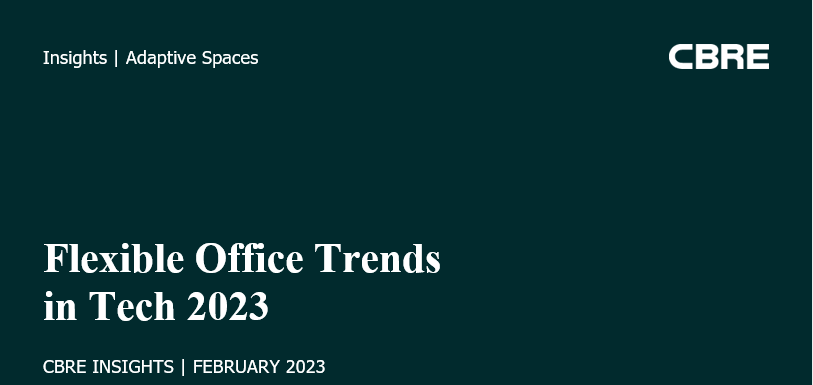 Tech companies are ahead of their peers in other sectors in adopting flexible space solutions. To explore why, CBRE's Agile Practice surveyed more than 50 tech company decision-makers worldwide, collectively employing more than 2.3 million people, on their top workplace issues and future flexible office plans.
Key Takeaways:
• Tech companies are still increasing their use of flex space, but the pace of adoption
is gradual.

• More than any other sector, tech is fully using the entire spectrum of flex products.

• Cost concerns are growing among respondents.

• More than a third of tech companies plan to double their use of flex space by 2024.